The money is in the list.
You've heard this before. But how do you exactly grow your list? How do you consistently get new leads every single month?
Google this topic and you'll find a lot.
Funnels. Blueprints. Ads. SEO. Growth hacks.
Where do you even start? Which ones will work for your specific situation? Who should you trust? What will work for your industry?
What if I shared a secret weapon you can implement—with just a few hours work—you can reap the benefits for months or even years later?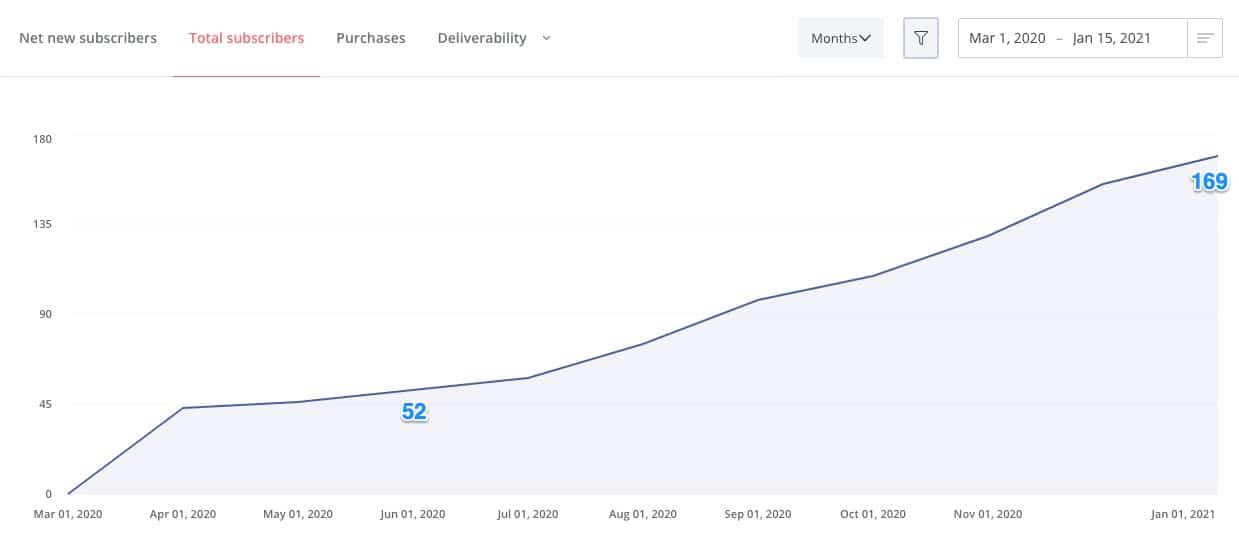 My name is Ariel Lim and I work with SMBs all over the world to help them use digital marketing to grow their business. I took the screenshot above of my email marketing account a few days ago.
This is how my email list looks like when I started growing it last year. After implementing this one strategy, my list grew by 225% in 6 months.
The best part? All that result in just one afternoon. Approximately four hours of work. Now that's what I call a high return on investment.
The problem with the internet today is there is a lot of noise. The internet also allowed those with budgets and technical savviness to rank high on search engines despite having low-quality content.
Google this topic and you'll find endless articles and videos showcasing 1001 strategies to get new leads for your business. When you read these articles, you get tips like "use social media" or "post on LinkedIn." But everyone knows that already. Where's the value?
I spent a few hundred hours reading up on the top 50 posts on this topic while varying my search phrases. Then include the few dozen hours registering and attending webinars and training on this topic. Needless to say, 99% of what's out there is terrible and a complete waste of your time.
Social media made it possible for magnetic personalities to shine. It helped them increase their reach, become "gurus" and "experts" at the expense of others. This doesn't include those who have the budget to spend on ads.
Unfortunately, what they teach is closely tied to how popular they are. They succeed because they are popular, not because what they say is correct. Sure, some really know their stuff. But most don't.
Most of these fancy-named-strategies are well and good. But without a solid foundation, you'll only waste both time and money following them.
Yes, going viral is great. But chances are you're not ready for it.
Yes, scaling is great. But if you don't have automations setup or have people ready to take on extra work, you'll just find yourself in a worse position than before.
Yes, ads will almost always work. But once you stop paying, you stop growing. And I'm 100% sure that you want to grow your business sustainably.
The best scenario is slow and steady. You grow and learn at the same time. You see your blind spots early.
Focus on building a solid foundation first. For 90% of businesses, this applies to you 90% of the time. That's why I am sharing this secret in my course on generating leads that have high ROI and easy to implement.
What's great about this strategy is you can do this in one Sunday afternoon.
Zero ads.
Zero BS.
Zero fancy language.
100% helpful.
It's recent, up-to-date, and relevant.
If you're tired of generic strategies that don't get you leads, this course is for you.