One of the greatest perks of living in our current generation is the abundance of resources that we can use. In business and marketing, this means a ton of strategies are out there that just needs to be implemented.
That's what I've been up to in the past 48 hours. Remember what I said in my compilation of 50 freelancing tips article? You have to allot blocks of time to get your big projects moving. In my case, that was two whole days.
But before telling you what I did, here's what I was trying to accomplish:
Increase my traffic further
Generate more leads from that traffic

Want to see the exact steps on how I did this? Check this post out >
I didn't go reinvent something new. I'm not smart enough to do that. What I'm good at is taking other people's strategies and implementing it properly. And that's exactly what I did.
I took this the strategies here and implemented it on my website. Here's what I did.
(There aren't results yet as I have just finished everything just now. I'll update this post again once results come in)
Upside Down Homepage
If you checked the guide, the first strategy to increase leads is to create an upside down homepage. What's that? It's a homepage designed to put your most-valuable call-to-action at the top.
Take a look at mine.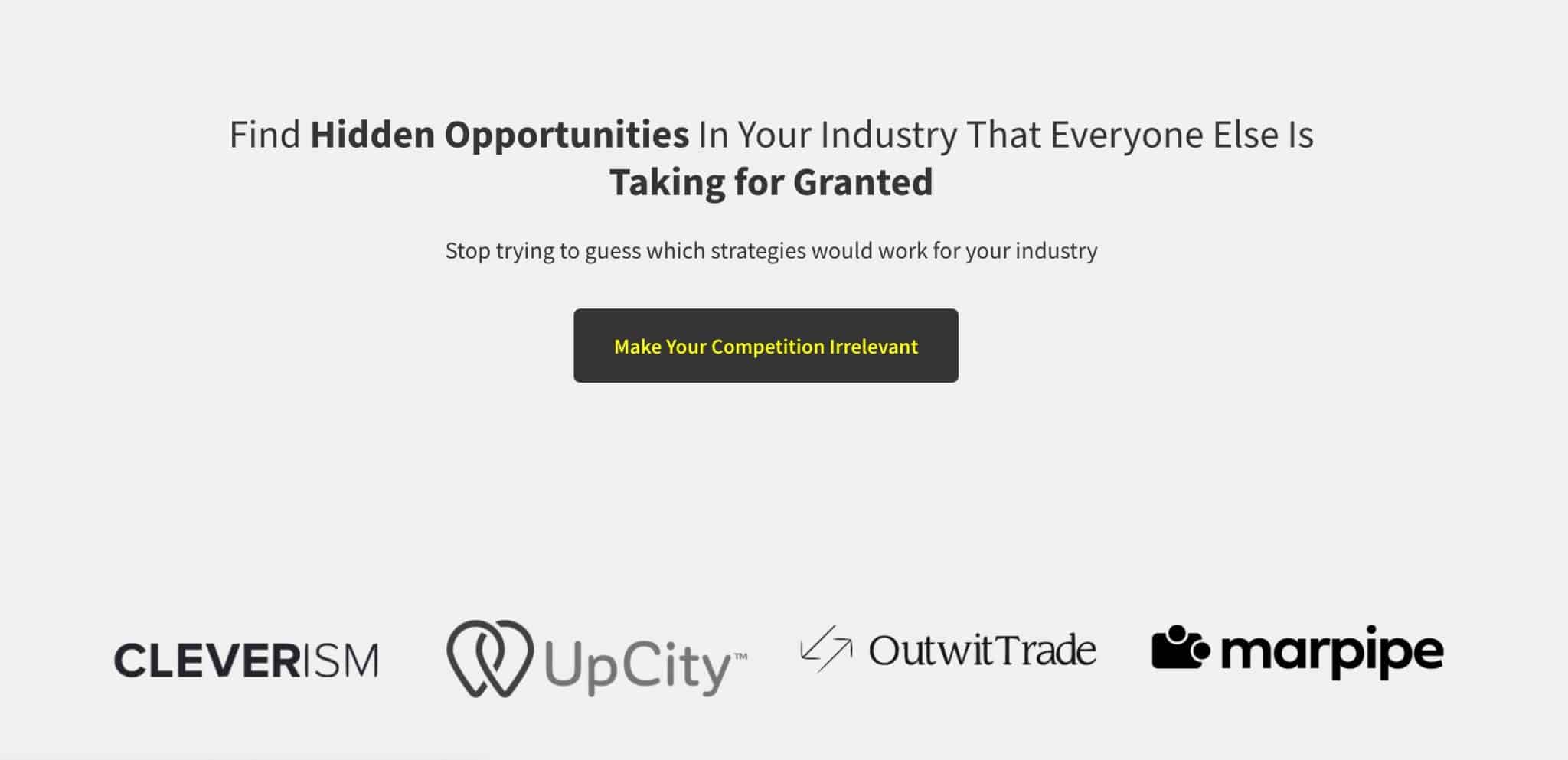 I followed the advice where I took my most visited blog post and turn it into an offer. My buyer utility map post has been getting consistent traffic, so what I did was compile that into an ebook and added two new examples. It's only accessible in the PDF.
Here's what the PDF download looks like:
Download the guide to finding hidden opportunities in your industry
.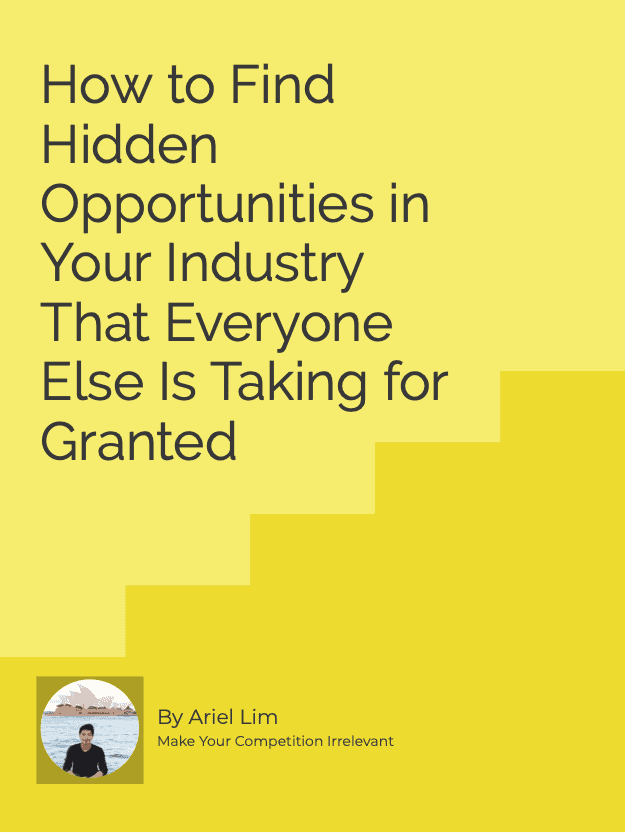 The next step is to add some social proof. As I have been featured on some websites, I got their logos and added them here.
Step 3 is to use another popular content and rewrite it to follow a specific structure:
Results
Problem
Agitate
Solve

That's exactly what I did in the second portion of my homepage.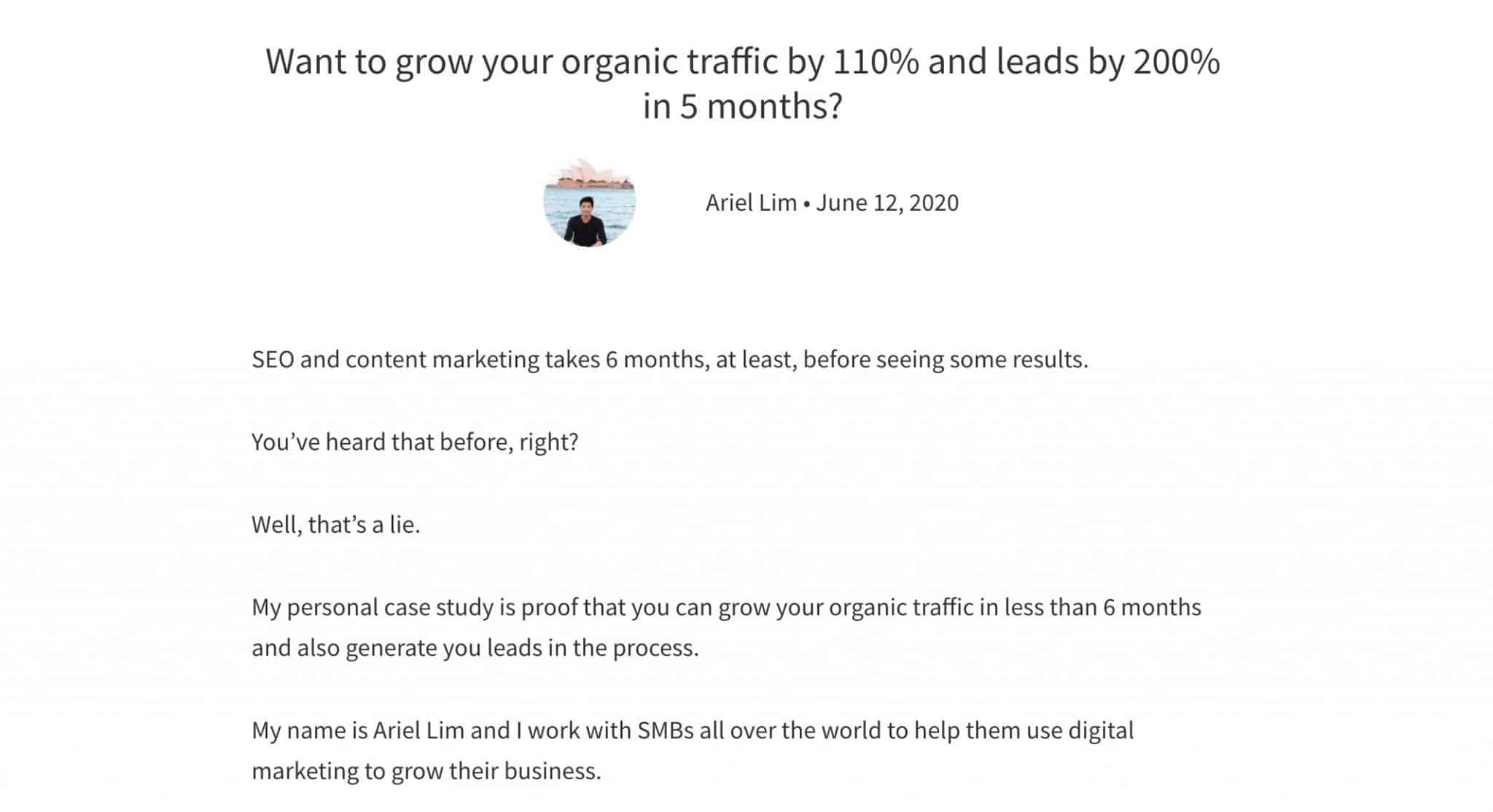 Lastly, add a call-to-action to download this content upgrade (see next section).
I took this a different way since I already created a content upgrade about this case study so that's what I used here.
Then at the bottom is to add the links to your other important pages. I might remove the menu in the homepage too, but I haven't thought about it yet.
Want to see the exact steps on how I did this? Check this post out >
Add Content Upgrades
A content upgrade is a lead generation tactic that allows you to get more leads because the opt-in offer is similar to the contents of the page.
Instead of the generic "subscribe to my newsletter" that 99% of websites do, you create a specific upgrade for the content or blog post.
According to the guide, you start with your most popular posts. I took three and created a content upgrade for each of them. I cheated a bit and re-used the one on the upside-down homepage.
Here are my top 3 pages:
Here's how the content upgrade for each of the above posts:
Buyer Utility Map —> PDF Version + 2 Buyer Utility Templates
Default Channel Groupings in Google Analytics —> How to Setup Google Analytics Properly
How to Use Ulysses —> Grow Organic Traffic Case Study

The rational behind each of those are simple:
People are searching for information about the buyer utility map and examples. So, I rack my brain and came up with two additional examples. I compiled them into a PDF then put it in my email marketing software.
Since I'm talking about the different channel groupings in Google Analytics, people are probably going to be interested in setting up their GA accounts properly. And since I already have a post about that, I compiled it into a PDF again.
Lastly, the Ulysses to WordPress problem is a technical issue. But, because writers/bloggers/content marketers are the users of Ulysses, they are probably also going to be interested in how they can increase traffic to their website.
Download the Case Study on How I Grew My Organic Traffic by 110% in Just 5 Months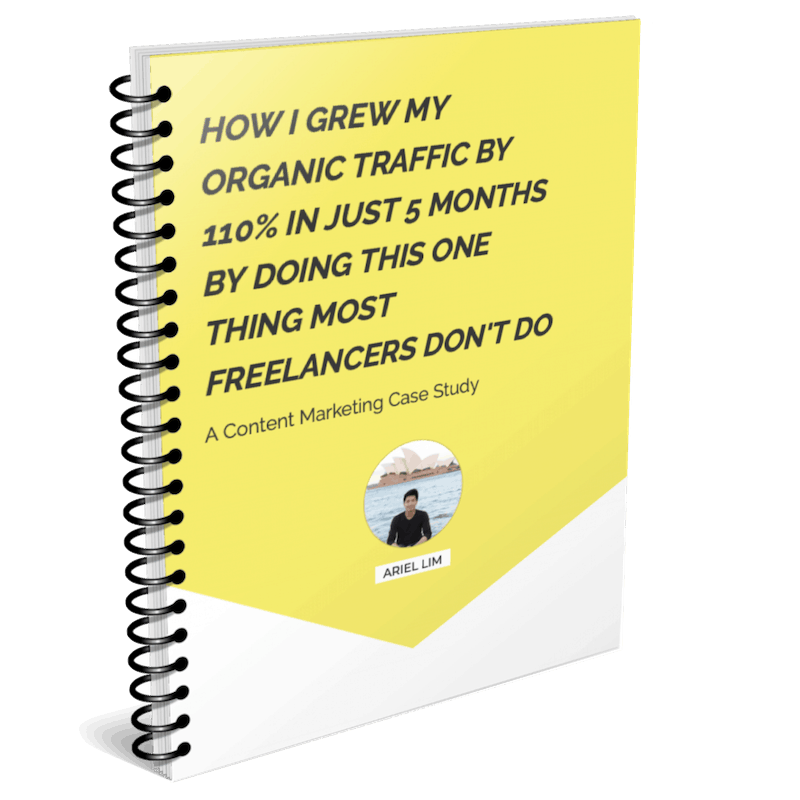 Over to You
In business and with life, you don't have to reinvent the wheel every single time. You can learn from other people.
I don't know if this will result in more traffic and leads. I literally just finished implementing them a few hours ago. But I did the exact same process for one of my clients and we got some good results from it. Here's the exact process for how I did this including the tools you need.
Most businesses often have similar goals—get more traffic, leads, and customers. The question you have to answer is what are you doing to achieve those goals?
There are thousands of approaches out there. Pick one and start implementing it.
Have you implemented a strategy you copied from someone else? How was the result? And hey, don't forget to send them a quick thanks.