Search engine optimization or SEO is the process of making your website rank higher on search engines. There's a lot of technicality involved in SEO like crawlers and indexing and many more. But that's not the point of this article.
I'm going to write about two main aspects of search engine optimization: on-page and off-page. Together, they cover different ranking factors that search engines use to determine which websites show up at which positions when you type in a particular query.
No one really knows what these ranking factors are except for a few that search engines like Google disclose themselves. One of the most popular theories is that there are over 200 ranking factors that is being used by Google today. But it's also being changed daily.
Table of Contents
Click on any of these to jump straight to that topic
How to Win in Search Engine Optimization for 2020 and Beyond
There are a lot of experts and veterans in this field. I won't claim I know everything about this. But there's one thing I do know more than them.
I know how you can future proof your website from any of these changes even without knowing what to do. What I mean future proof by that is making sure that you don't get affected by the changes drastically in the future. That way, whatever investments you make now will not be put to waste tomorrow.
Put your customers first.
That's a very simple, yet very profound sentence in the world of SEO and digital marketing.
Why is this important? Let's go through a little bit of SEO history first.
Brief History of SEO
The history of SEO goes way back to the 90s. But I'm not going to bore you with the details. HubSpot and Search Engine Journal both provide a detailed history of search engines.
One thing I'd like to highlight though is that the early beginnings of SEO, you can rank well by simply repeating your keywords enough times throughout your pages. Today, this has been widely eradicated, but sometimes people still do them.
The main reason for that is you can rank a page about topic ABC which has a low search volume, but stuff it with keywords about topic XYZ which has a high search volume. In this case, what ended up happening is you get people to see your websites about topic ABC despite them searching for XYZ.
As you can see, this is very frustrating as a user.
Today, this rarely happens anymore thanks for the algorithms used by search engines like Google and Bing. We've now entered another era of search engine optimization where its users are the main focus.
The War on Fake News
Fake news has been a problem long before the internet. Rumors and spreading gossips is one other way to look at this.
But the internet has made this even more problematic.
One of the hottest topics in the last decade is the Facebook-Cambridge Analytica data scandal. While not necessarily fake news, it was a widely talked about topic because "personal data of millions of people's Facebook profiles without their consent and used it for political advertising purposes."
It's been said that this data has been used to intentionally sway voters.
This led Facebook (and other big tech companies) to be in scrutiny by the government and the public.
Thus, the war on fake news exploded on the internet.
And this brings us back to how you can future proof your business via SEO — focus on your users by giving them more value, instead of using hype or false advertisements to mislead them. Following this basic rule will help you to make decisions about whether to use a particular strategy or not.
Two Components of Search Engine Optimization (SEO)
If you really want to learn more about the details of SEO, there are two separate components you need to know. These two work together to provide you an idea of how you can best approach optimization your website.
They are on-page ranking factors and off-page ranking factors. The main difference between the two is whether you have direct control over it or not.
As mentioned earlier, there are hundreds of ranking factors for both on-page and off-page. And I'm not going to cover that. Some of it are technical which you don't need to know.
I'll just highlight a few basic ones that you need to know so you can get started with search engine optimization the right way.
On-Page Ranking Factors
On-page ranking factors, or search signals, are optimization techniques you have direct control of.
For example, the Backlinkto article that listed the 200 ranking factors broke it down into different categories and listed the first one about your domain.
While it has nothing to do with the contents of your website, your domain is the first place Google looks at when it comes to ranking your website. And this is also the reason why I always tell people to start a website right now.
On-page SEO is all about following the rules set by search engines like Google. If you want to rank well, you have to play by their rules. That is why keyword stuffing (the one I mentioned earlier) doesn't work anymore — and is actually penalized.
There are a lot of things that cover the on-page SEO factors so I'll just highlight the top 5 you need to do.
Oh, and this shouldn't come as a surprise anymore — the main theme is to focus on your users and provide them the best experience possible.
1. Website speed
Website speed is one of the most important things you need to fix first. Google announced that speed is a ranking factor for mobile searches and desktops since 2010. So if your website loads slowly, no amount of optimization will help you rank better.
In a Google Webmaster video, Maile Ohye, states that "2 seconds is the threshold for e-commerce website acceptability. At Google, we aim for under a half second."
And this was already a decade ago. 2010.
Before going moving ahead, test out our website speed right now. Head on over to Google PageSpeed Insights and enter your URL.
What's your score?
If you are like most websites, you'd probably be in the yellow or red zones. Meaning — you have a slow website.
Taking your time to improve website speed gives your users a better experience. After all, if your page doesn't load, they can't see it. If they can't see it, what's the point of you being online?
Compress your images
The biggest culprit found for slow websites is its images. The solution? Compress them.
There are lots of tools out there like like TinyPNG. But my favorite tool and the one I'm using right now on my website is ShortPixel.
You can use ShortPixel as a plugin on your WordPress website to make image compression done automatically. But you can use their image compressor manually if you want to try them out first.
When you get there, you will be asked to choose from different compression levels. I use the lossy setting. Feel free to experiment on which one is best for your website.
The point is this — make your images smaller so they load faster.
Feel free to create an account on ShortPixel. Use this link so you can get an extra 100 images that you can use to optimize your website. The free account only gives you credits for 100 images/month.
Reduce plugin/third party application usage
If you've tested your website speed via Google PageSpeed Insights, one of the items there that might probably show up on yours is to minimize third-party usage, keep request counts low, or eliminate render-blocking resources.
You don't have to understand what those mean right now. But the most likely culprit is you are using too many tools on your website.
While you may always have used those tools in the past, consider removing them because they may just be there to make your website look pretty; thus, making it load slowly.
Optimization tweaks for WordPress websites
Now, if you are using a WordPress website, which you most probably are, then consider following these website optimization tweaks in order to achieve a 90+ score on Google PageSpeed Insights.
In other words, follow the things I mentioned there to make your site faster on both mobile and desktop.
That is a more comprehensive version. But if you want quick gains without the pain, take a look at these 8 steps to speed up your website.
2. Content
The next topic of on-page SEO is to create content. The easiest way is to apply a two-pronged strategy.
Without content, you will never rank on search engines. Let's go back to the main purpose people search the internet — to find answers to their problems.
If you don't create content, how will they find you?
Here are a few things to keep in mind.
Cover the topic well enough
Covering a particular topic well is very important if you want to rank on search engines. It's a bit ambiguous, sure. But it's difficult to quantify what it really means.
There's another way to look at this though — word count. Generally, the longer your content is, the higher its chances for ranking.
The most popular research that made long-form content popular is by Backlinkto. Here's what it has to say:
Based on SERP data from SEMrush, we found that longer content tends to rank higher in Google's search results. The average Google first page result contains 1,890 words.
How is that? Because long-form content, at an average of 1900 words, you most probably covered the topic well enough. Meaning, you provided users some value on your content.
But that's not always the case.
As shown in the examples mentioned here, you don't need to always create content that long.
What matters is, as you guessed it, focus on your readers and users.
Tips to get started on creating content
Here are some resources to get you started.
3. User experience
By now, you sped up your website and started creating content. Great.
Now, it's time to focus on user experience. Some questions to ask yourself are the following:
Is it easy to find what I'm looking for?
Are there too many ads or popups preventing me from reading what I want to read?
Can I quickly access common pages


About
Contact
Services/Products

Are the articles/content easy to read?

These are just some questions to get started. By focusing on the user, you will know which add value to them and which don't.
Linking
Covering a topic means you need to reference certain terms/phrases, or even some research backing up statistics or statements.
Now, you don't want to write content about them in the same article because while it may make your word count higher, it will not be relevant to the user anymore.
For example, this article is about SEO. In the previous section, I mentioned about the study by Backlinkto. If I explained what the study is, their approach, and all their findings, this entire article becomes too long and too technical. And that's not what I want. Plus, it has already been covered by them extensively.
What did I do?
I just linked to them. That way, in case you wanted to learn more about the study, you can do so by clicking on the link. That's an example of an external link — a link outside your own domain.
You probably also noticed that I added links in some sections to my own articles. That's called internal linking. There are specific strategies you can do about internal linking, but the only thing you need to remember right now is to add links wherever they are relevant and can provide additional value.
Use of header tags
Have you noticed the different sections I have on this post? Some are bigger, while some are smaller.
I didn't adjust their font sizes. Those are the use of header tags. If your website is built properly, you can simply assign those tags and it will display properly. Here's what it looks like for WordPress.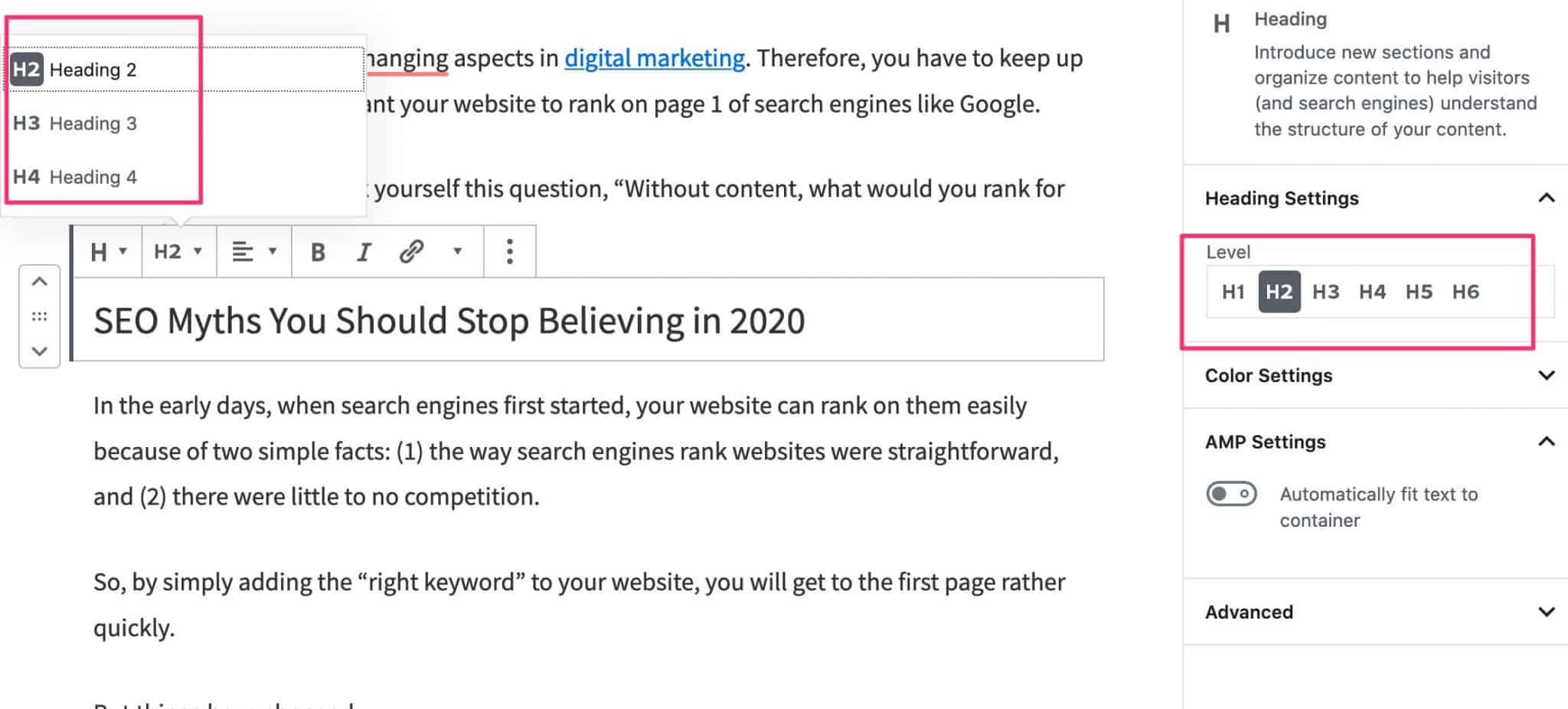 More formatting tips
Another way you can make it easier for your readers to read your content is to use formatting options like the following:
Bullet lists
Numbered lists
Bold text
See what I did there?
It makes it easier to read and understand what you want to highlight. Adding those formatting breaks the monotony of words. And of course, images help too. Together, these make your content more user-friendly.
4. Mobile-first
When was the last time you used your mobile phone to search something on the internet? Truth is, our phones have become so powerful that we use them more often than our computers.
According to Statista, 64% of Google searches are done via mobile devices. So it's only logical that search engines prioritize ranking website that are mobile-friendly.
Here's a quick mobile-friendly test by Google. Just type your website and it will tell you if your site is or not.
Now, remember our website speed test? Here's another fact — A study by Google says that 53% of mobile site visits will leave a page that takes longer than three seconds to load.
What that means is even if your website is mobile-friendly, if it takes longer than 3 seconds to load, more than half of visitors will abandon your page. And guess where they are going?
To your competitors.
Consider using AMP
I shared earlier how I achieved 90s score on both mobile and desktop on website speed tests. You can certainly follow that especially if you are using WordPress.
Another way you can easily speed up your website is by using AMP pages. It's a technology developed by Google to "provide a user-first format for web content."
You can see this when you search on Google via mobile.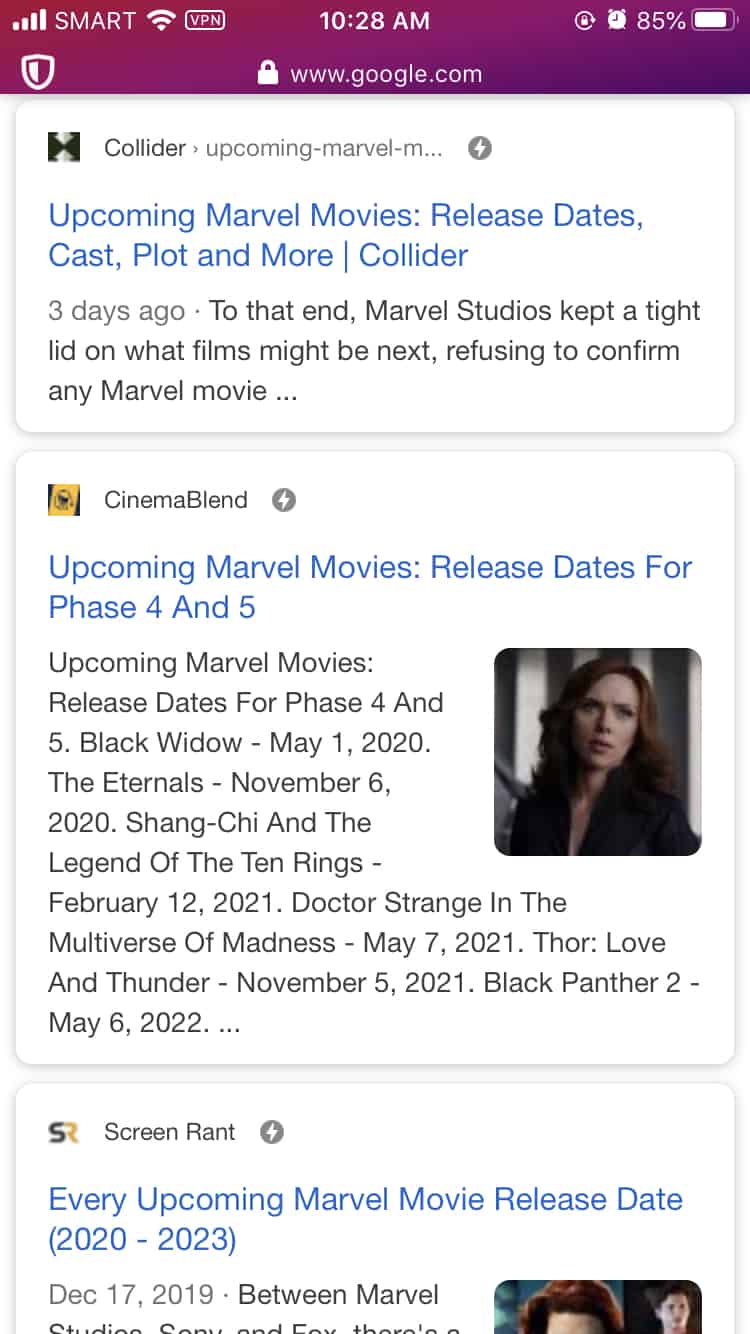 If you noticed, there's a lightning symbol that indicates which are AMP pages. Click on them and the page immediately loads.
If you have a slow website, especially on mobile, consider implementing AMP pages to get quick results while you plan or redesign your entire website.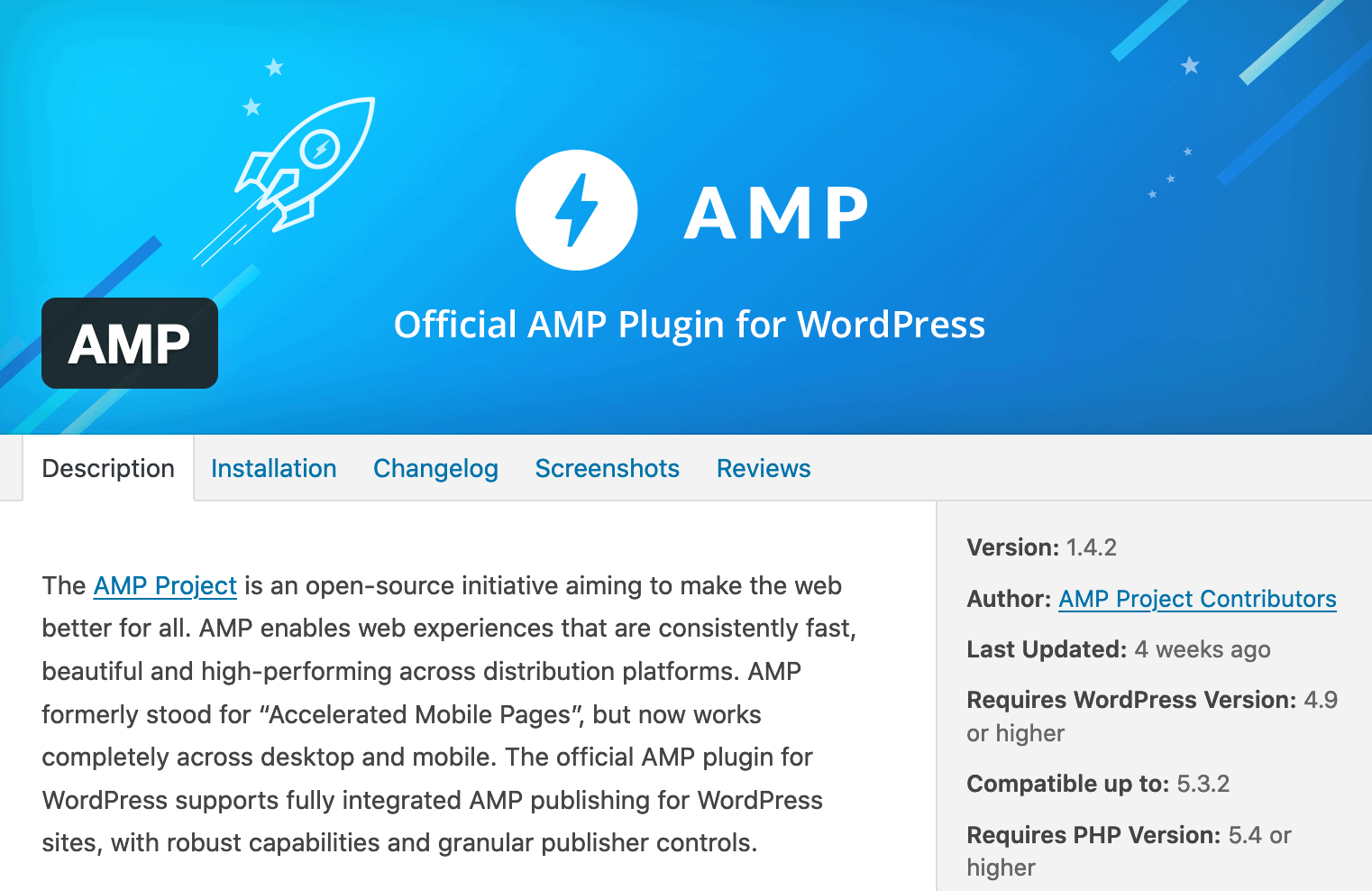 I am using WordPress. So, I just installed the AMP plugin, configured my posts to be available fo AMP, and I'm done.
For example, if you search for the "stages of awareness" on Google, one of my articles will show up with the AMP lightning icon.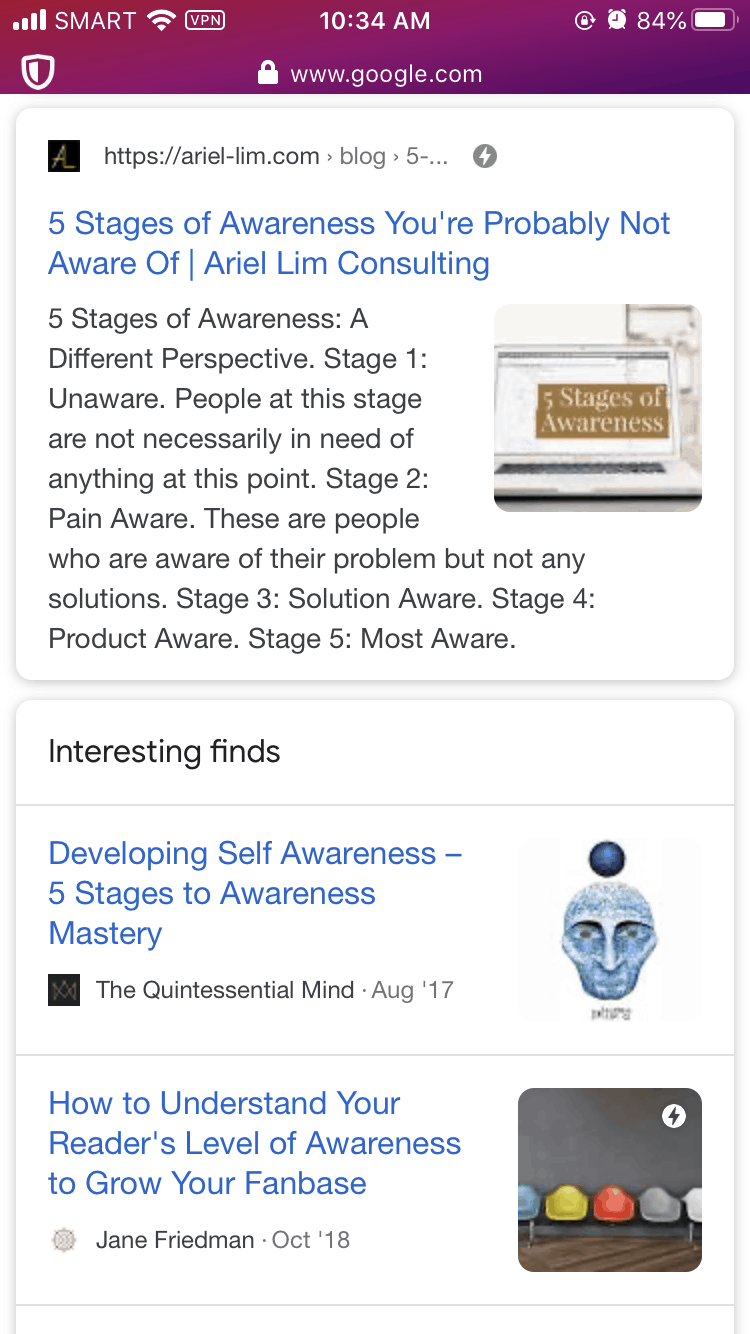 5. Schema
This is the last and probably important thing you need to think about implementing this year — schema markups or structured data.
There are different types of schemas and the easiest way to understand what they are and how useful it is for your website is through examples.
Let's say you are browsing for instructions or recipes. You will notice that there are some results that show up that looks like this…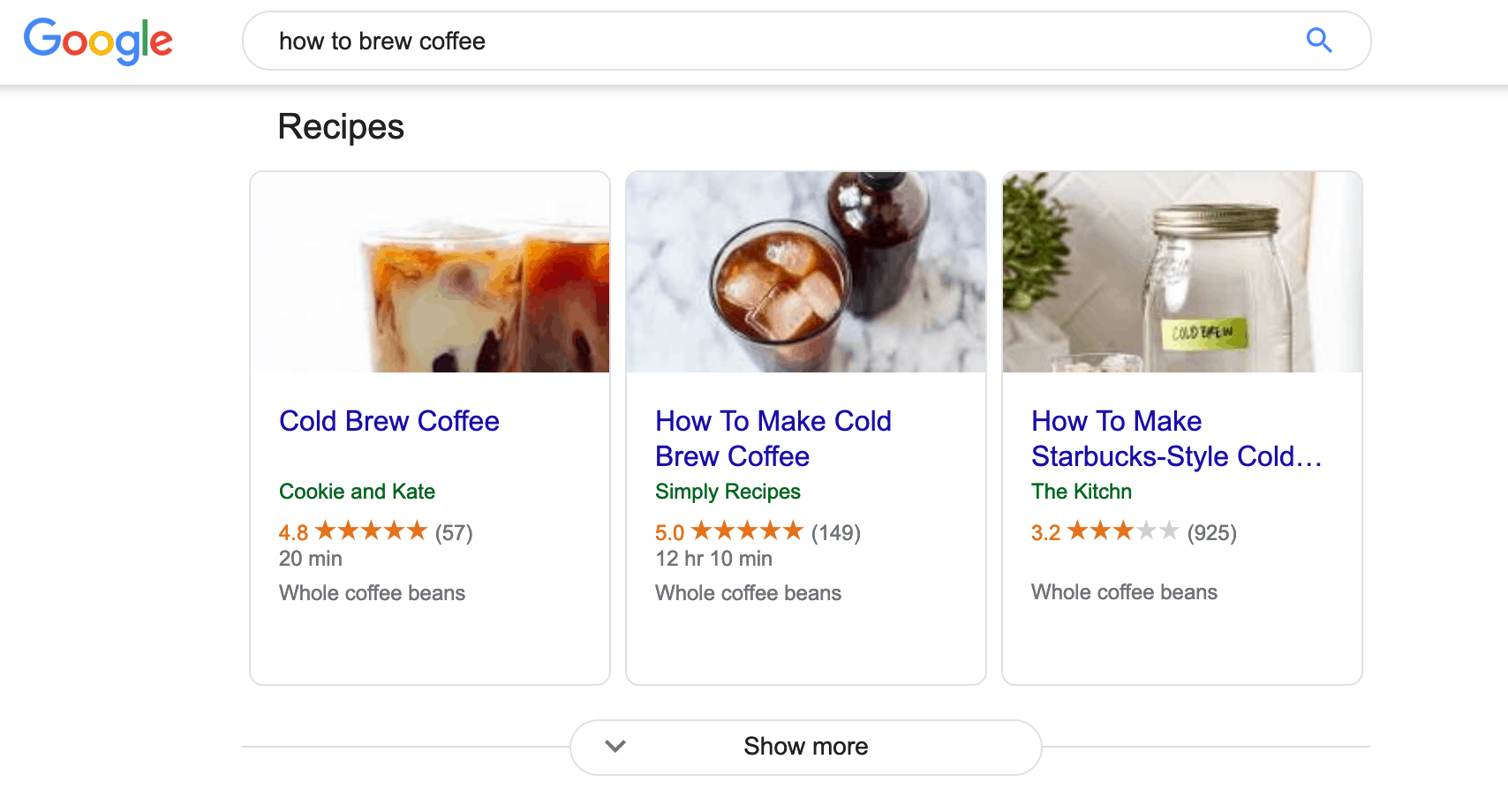 Or say you wanted to catch up on the latest news.
This is the biggest trending topic right now is currently happening in my home country.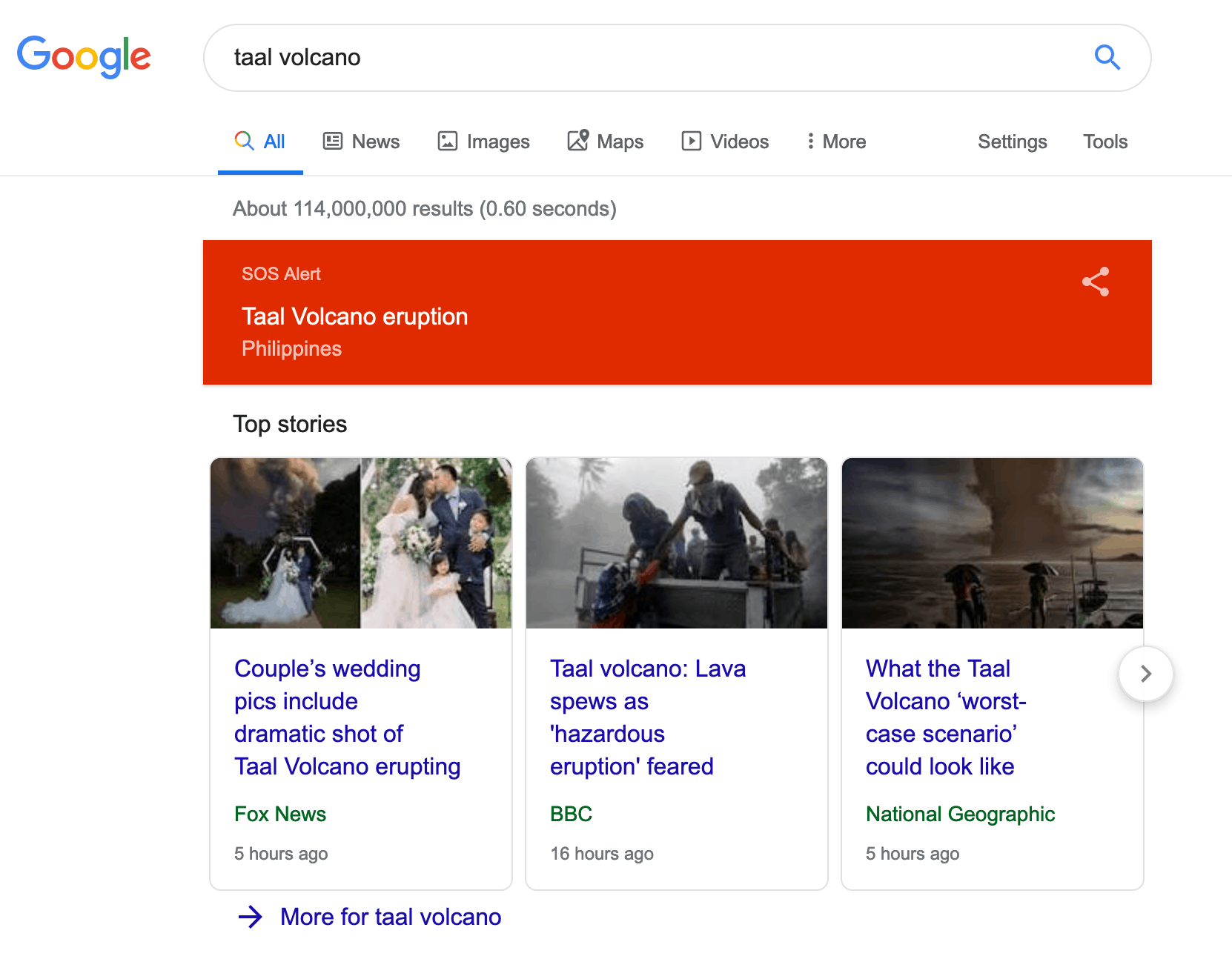 And a little bit of self-promotion on one of the articles where I have implemented the FAQ Schema.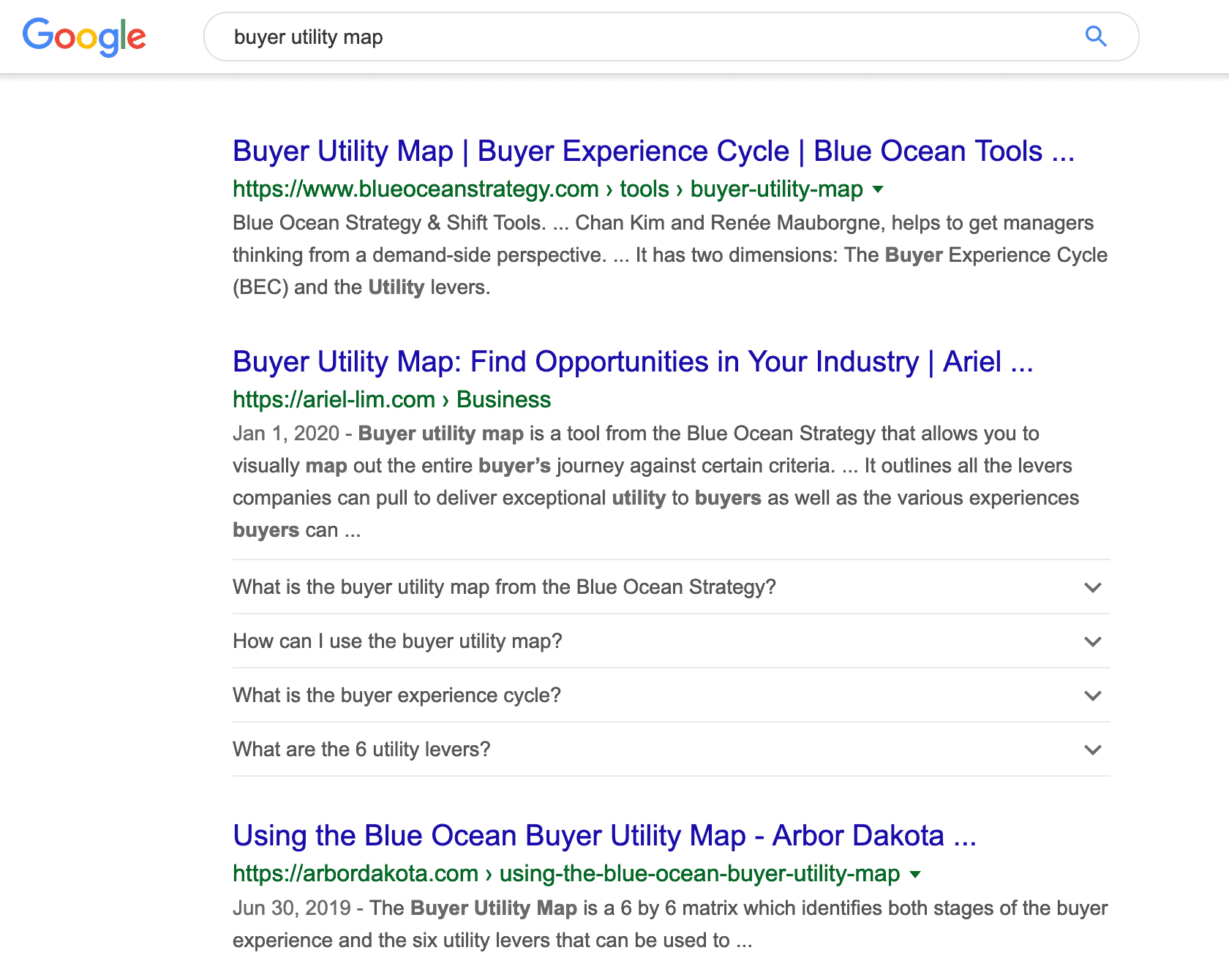 All these are examples of websites using schema.
As you can see, adding schemas or structured data to your posts will help you rank more on search engines primarily because of two things:
Most websites aren't using them yet. So, with that logic, if you are using it, your chances for ranking are higher
You gain a bigger search engine real estate. What this simply means is you occupy a big portion of the search engine results page that you have a higher chance of people seeing you and clicking on your website
Combining all these on-page ranking factors will help you show up on search engines. Focus on giving your users the best experience and Google will reward you. And that involves you making these changes:
Make your website load faster
Create helpful and valuable content
That can be read easily
Even on mobile devices
Off-Page Ranking Factors
The second category of SEO is off-page ranking factors. These are things you don't have direct control over.
Here's a simple way to look at off-page SEO.
If you think about it, Google's algorithm was essentially about "if people are talking about you, you must be important."
What that means is when people are writing about you, in this case, linking to your content, it sends a signal to search engines that your content must be valuable. Therefore, they put it up on their results pages.
The technical term for this are backlinks — links going from one website to your own website.
According to Moz, there are three main types of links, defined by how they were earned: natural links, manually built links, or self-created links.
Natural links are editorially given without any action on the part of a page owner. For example, a food blogger adding a link to a post that points toward their favorite produce farms is a natural link.
Manually built links are acquired through deliberate link-building activities. This includes things like getting customers to link to your website or asking influencers to share your content.
Self-created links are created by practices such as adding a backlink in an online directory, forum, blog comment signature, or a press release with optimized anchor text. Some self-created link building tactics tend toward black hat SEO and are frowned upon by search engines, so tread lightly here.

Now, now all links are created equal. There are domain authority, page authority, anchor text, etc. you have to look into when it comes to backlinks. But I digress. All these are great resources for you to learn about off-page SEO:
1. Focus on what you can control
Since you don't have direct control over this so it's best if you focus on creating high quality content.
Sure, you may invest in the self-created links, but that will only give you so much. The next option you might take is reaching out to people through link-building activities. But in order for you to do that, you need to create high-quality content.
2. Foolish to think you can rank without content
This brings me back to the biggest problem I see most website owners have when it comes to ranking on Google.
They think they can rank on Google by optimizing their website and not create content. By optimizing here I meant adding keywords and other technical stuff.
Sure, that may work. But most likely, it wouldn't.
One way to look at on-page and off-page ranking factors is the Pareto principle:
20% comes from on-page optimizations,
While 80% comes from off-page.
What this means is links from high authority sites carries more weight when it comes to ranking on search engines. If you have other websites linking back to yours, it sends a signal that what your website contains is valuable.
That's why link-building outreaches have become popular.
But if the only content you have is your homepage, about page, and contact us, how valuable do you think that is for people who don't know anything about you? What value would other websites get if they don't even know what you offer or what you do?
Getting a high authority website to link to you means you have created content that is outstanding enough for them to mention you on their website.
And if you think about it, that actually makes sense. If it's easy to rank on Google, most websites would already be there. But it's not.
So, at the end of the day, focus on creating high quality content by putting your users first. Then, when you finally have something worthy, that's when you spend time building links.
3. Distributing your content
One other thing.
Remember the self-created links? You can do that by distributing your content via different channels.
Social media is probably the first one on your list. And that's a good start. But there are other places you can do so as well.
Medium and LinkedIn articles are one of the most underutilized distribution channels you can use.
Conclusion
Search engine optimization is a complicated and mostly technical topic. It covers a lot of things from website speed, code, and link building. Also, search engine algorithms change all the time.
The only way to make sure your investments in SEO don't go to waste is to put your customers first. Focus on creating value for them and you will continue to rank on Google and other search engines for a long time.